Orange County Child Support Lawyer
Understanding your rights in child support
As a divorcing parent, your biggest fear is that your relationship with your children may suffer. Orange County child support attorney Shawn Golesorkhi is ready to ensure that doesn't happen.
By employing a range of negotiation and litigation tactics, and through mediation, collaborative divorce or litigation before court, Shawn can protect your rights as a parent and fight for what's best for your children.
Child support attorney in Orange County, CA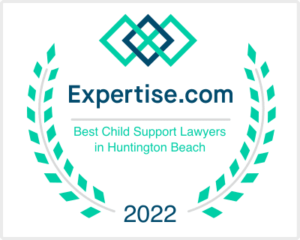 Both parents are responsible for financially contributing to their children's lives and upbringing. When calculating child support amounts, the court uses established guidelines that take into account income, insurance contributions, number of children, any special needs of children and more. Shawn Golesorkhi, a skilled child support attorney in Orange County, can inform you of any additional considerations and mitigating circumstances that affect support rulings.
Additional rights involving child support include:
You can seek child support in the event of divorce, legal separation or issuance of a domestic violence restraining order
If your spouse fails to pay child support fully and timely, you can seek enforcement
Child support payments can be modified if one parent experiences a major financial change, such as a loss of job or a significant pay raise
Both parents can request a child support modification
Your Orange County child support lawyer can advise you further on your rights.
California child custody rules
The court considers several factors when deciding legal and physical, sole and joint, and nonparent custody orders. These include:
Parent's physical and financial capacity to care for child
Child's preference, if of age
Child's relationship to each parent
Mental and physical health of parents and children
Ability for child to continue education and social life
Any history of abuse, drug abuse or alcoholism
A child custody lawyer in Orange County can help you modify your custody orders if the following circumstances apply:
One parent moves closer or farther away
Parent's work schedule changes
One parent does not comply with existing custody orders
The child prefers to increase or reduce visitation
There is evidence of physical or mental abuse or neglect upon the child
Orange County divorce attorney Shawn Golesorkhi can advise you on additional modification factors and enforcement options.
Resources
Child support, custody and general family law resources:
Strong legal counsel to guide you
Going through a divorce is an emotional experience fraught with anger, frustration, fear and sadness. Still you must consider your words carefully, as they can easily be twisted against you by your spouse, his or her family law attorneys, and even a judge. When you are in our office, you should be open and honest with your opinions and your wishes. But once we enter negotiations, harsh statements about your spouse can jeopardize your credibility, and as a child custody attorney in Orange County, Shawn has seen many arguments for custody and support go awry because of an excited utterance.
Rely on us to guide you through this stressful time
Our firm is among the most respected divorce law firms in the area and focuses representation in Orange County, but we also accept cases in Los Angeles County and San Diego County. Contact Shawn Golesorkhi, a skilled, caring child support attorney in Orange County online or call 949-241-5751 today.